Happy New Year! We hope this transitional time finds you healthy, relaxed, and invigorated for an active and impactful 2022.
Increasing climate-driven pressures and extreme events, new and continued efforts to industrialize lands and waters, and struggling resource-dependent communities demand that the U.S. set a new course for ocean and land conservation governance and climate action. The challenges are complex and urgent; the solutions must be innovative, comprehensive, and locally-driven, with Indigenous leadership at the forefront. We must act now and we must act together, which is why we are building Businesses for Conservation and Climate Action. Join us today!
BCCA is hosting our next Business Community general meeting on January 19 at 3pm ET on Zoom. Join us!
This month we'll be focusing our business community discussion on some 2021 accomplishments, including our partnership with BCCA founding member the Aleut Community of St. Paul Island Tribal Government to support their nomination of a visionary new marine sanctuary based on tribal co-management with the federal government. Learn all about this initiative and more, and tell us what you're focusing on in this critical year for conservation and climate action!
Activity update: BCCA's work in support of the nomination of Alaĝum Kanuux̂ to become a National Marine Sanctuary in the Bering Sea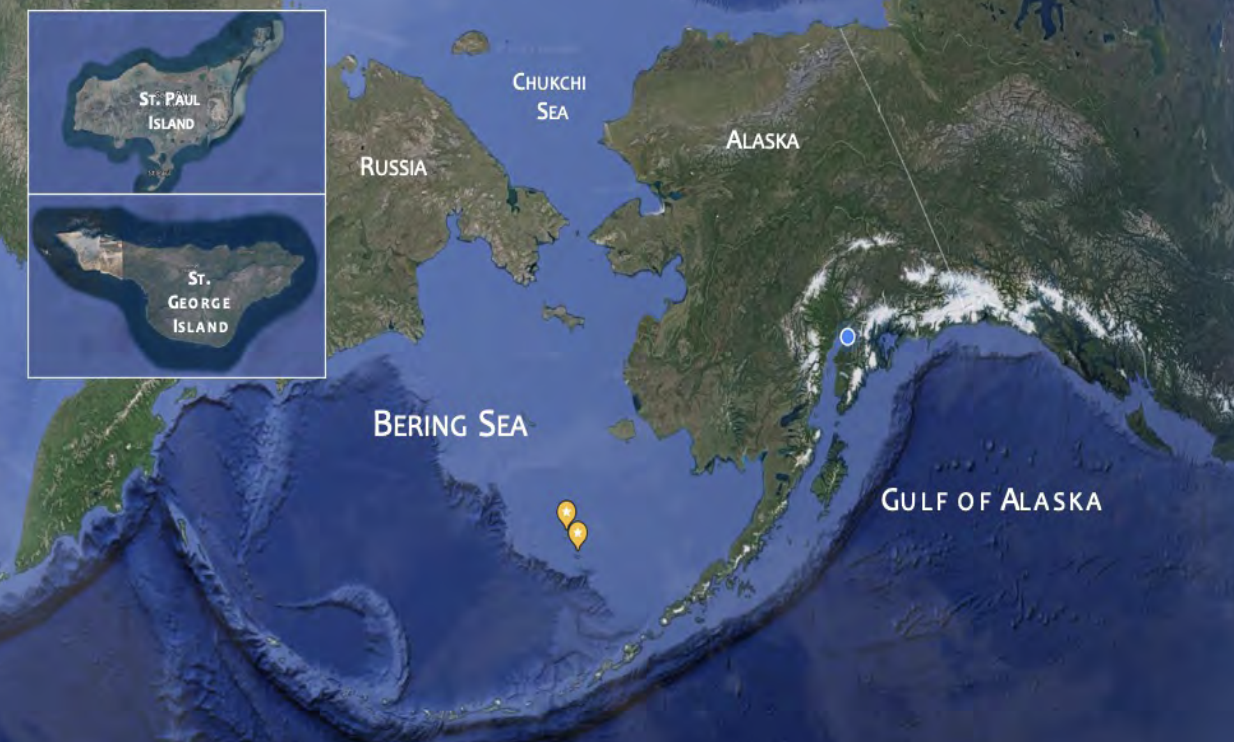 On December 20th, BCCA stood in solidarity with our founding member the Aleut Community of St. Paul Island Tribal Government as they submitted formal nomination of a new National Marine Sanctuary surrounding their home in the Pribilof Islands. If designated by the National Oceanic and Atmospheric Administration, this Marine Sanctuary would be the first in Alaska and the first established on the basis of government-to-government co-management between the United States and a federally recognized tribe. Called Alaĝum Kanuux̂ (meaning 'heart of the ocean' in Unangam Tunuu), this sanctuary will effectuate true co-management-based conservation of this extraordinary place and the Indigenous communities and ecosystems that hang in the balance. BCCA's work in support of the nomination has included high-level engagement with Biden Administration officials and the reinforcement of the business case for this model of participatory conservation and climate action. You can learn more about this initiative here, or take a few moments to read the historically & scientifically rich nomination document, which can be found here. There will be lots more work to advance this nomination in 2022, and BCCA will be right there in the thick of it!
BCCA Member Spotlight:
Linda Behnken, commercial fisherman & Executive Director of the Alaska Longline Fishermen's Association
Few people working in Alaskan or federal fisheries policy today haven't heard of legendary fishing community leader, Heinz Award winner, and BCCA steering committee co-chair Linda Behnken. Hailing from Sitka, Alaska, Linda and her family have been providing the ocean's bounty to Alaskans and beyond for decades. Linda fishes primarily for halibut, salmon and black cod (aka sablefish) and directs the activities of ALFA, which operates at the front lines of conservation policy. Linda and her organization were instrumental in the establishment of the Southeast Alaska Trawl Closure in the 1990s. Today, Linda works on visionary programs like Operation Fish Drop, providing seafood to Alaska Native elders and others in need during COVID times; the Department of Energy's Energy Transitions Initiative Partners Project working to develop diesel-electric hybrid and next-generation renewable propulsions solutions for fishing vessels; and generally engaging in tireless advocacy bringing attention to the severe impacts of climate change and hyper-industrialization to resource-dependent community-based businesses like hers. Linda's extraordinary vision and dedication is a core part of our work, and we hope you'll see it for yourself!
Science Spotlight: Climate change and mental health
The impacts of climate change to people and communities, the inequities of these impacts, and the seeming unwillingness of those in power to do anything about it are increasingly becoming a focus of investigations into mental health. Most parents today know that an overwhelming majority of today's youth are highly troubled by the prospects of a climate impacted future. While we can sometimes find relief in the absurd dark comedy of this moment in films like Don't Look Up, the reality is that climate change is severely impacting the mental health and wellbeing of millions of people, and this is likely to persist well into the future.
Recognizing this, an international group of researchers conducted a literature review this year to determine the breadth of the academic and medical/mental health research community's work on these issues. As the figure below shows, this area of research is increasing in prevalence markedly, with a near doubling of the extent of this body of work in 2020. And as the authors conclude in their abstract, "while climate change and mental health represents a rapidly growing area of research, it needs to accelerate and broaden in scope to respond with evidence-based mitigation and adaptation strategies". We believe that there are two immediate solutions to climate anxiety: coming together to candidly share our thoughts and deep unease about the future, and working hard to speak truth to power in common cause. May your 2022 be a year of activism, engagement, and seeking strength through common cause as we work to brighten our collective future together. Read the paper here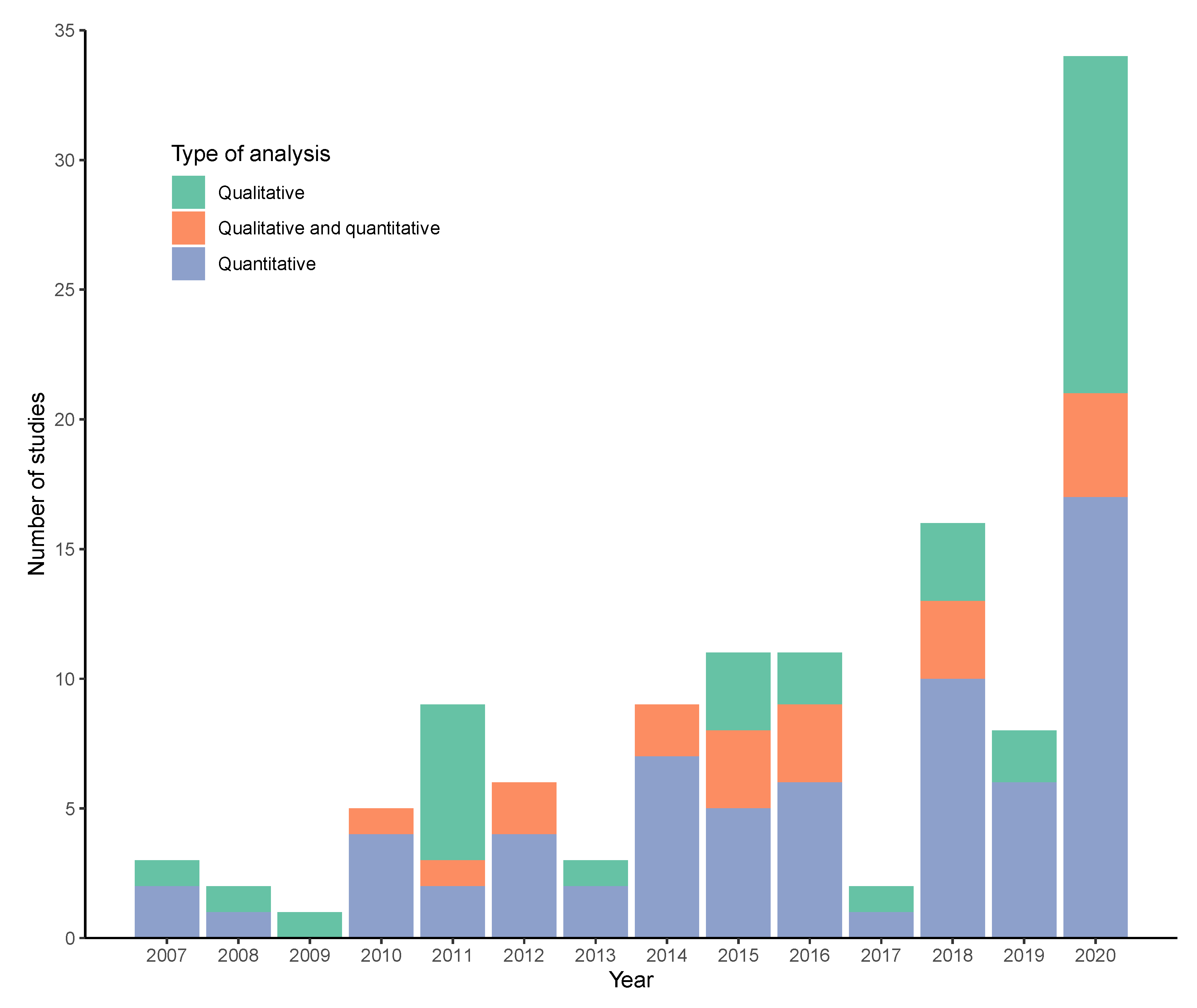 American Sustainable Business Network
712 H Street, NE, PMB 42 | Washington, District of Columbia 20002
202-660-1455 | replies@asbcouncil.org