We will not give up on the Freedom to Vote
ASBN has been very outspoken about the need to pass the Freedom to Vote Act in order to protect our democracy. Protecting our democracy is the foundation for economic prosperity. In January we took our support efforts to the next level. We implemented a publicity campaign and ads, focused heavily in Arizona and in West Virginia, urging business owners to speak to their law makers to make the business case for protecting voting rights. We partnered with local entrepreneurs, the owners of Ms Groovy's Kitchen in West Virginia, and Changing Hands Bookstore in Arizona, to show that small businesses need voting rights protections. Every legal voter deserves to have their voices heard, especially when it comes to decisions about representation.
By the end of the month, we generated hundreds of sign-ons among businesses and more than a thousand messages to Senate leaders. But while the House had passed the voting rights bill that combined the Freedom to Vote Act and the John Lewis Voting Rights Advancement Act, it stalled in the Senate and the current filibuster rules were preserved, for now blocking the voting rights bill. Although it was not passed and current filibuster rules remain in place, we are committed to continue to stand for voting rights and what is needed to have a functioning democracy. Our Business for Democracy working group will be meeting on February 9th at 1PM EST to discuss the Freedom to Vote Act.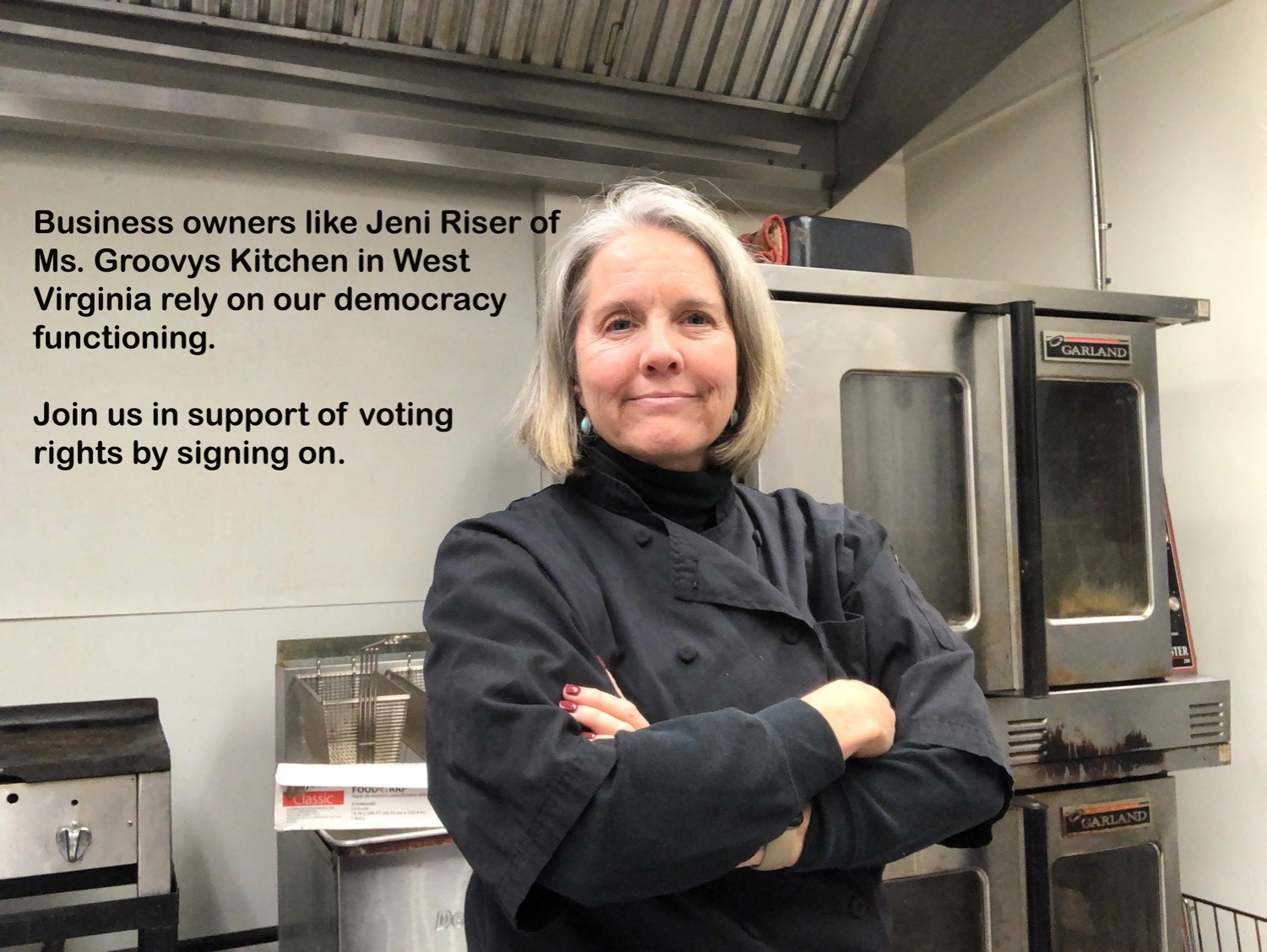 CLICK TO TWEET: I still stand for the #FreedomToVoteAct, and am hopeful for what is next to come in order to pass this bill.
New resources for implementation of the Bipartisan Infrastructure Law
ASBN has been an early and vocal supporter of the federal investments in infrastructure which are the bedrock of our vision of a sustainable economy that is stakeholder-driven, regenerative, just, and prosperous. Our CEO was even invited to attend the White House for the signing event of the Infrastructure Investment and Jobs Act (IIJA).
With the signing of Law in mid-November, President Biden marked a new era of building a better America together. The Bipartisan Infrastructure Law is historic in its size – the largest ever investments in broadband, rail and transit, clean energy, and water, just to name a few – as well as the breadth of programs and sectors included in the law. Implementing the largest investment in our nation's infrastructure in generations will require deep partnership alongside Members of Congress, Governors, Mayors, Tribal leaders, local officials, and community members. The White House has now released a Bipartisan Infrastructure Law guidebook to provide information so you know what to apply for, who to contact, and how to get ready to rebuild. This guidebook is a roadmap to the funding available under the law, as well as an explanatory document that shows direct federal spending at the program level. Our goal in sharing this is for you—communities all across America—to take full advantage of the opportunity this new funding presents.
Learning about Corporate Activism from Engine No. 1
On January 12 ASBN hosted a webinar with Engine No.1's Managing Director, Michael O'Leary. O'Leary was interviewed by ASBN's CEO, Jeffrey Hollender.
This conversation focused on how to incorporate ESG beginning at the board level and working its way throughout corporate strategy. One of O'Leary's opening points was about the lack of expertise in sustainability at the board level of Exxon-Mobil, which motivated the campaign, and how this was an undeniable risk to the company's governance and ability to adapt and survive. This talk showcased the importance of ESG in businesses and bringing it into every level of the business to not help only your business but also the environment and economy. Engine No. 1 is known for producing change at Exxon-Mobil, and O'Leary and Hollender enlightened the understanding of participants. View the whole recording here.
CLICK TO TWEET: Focusing on ESG needs to be at all levels of a company's governance. #ESG #CorporateGovernance
ASBN has a new podcast
ASBN has started a podcast, Just & Sustainable Economy, that lets listeners hear from high-impact, innovative businesses and investment solutions to build an economy that works for all. Our episodes are released weekly and can be listened to here.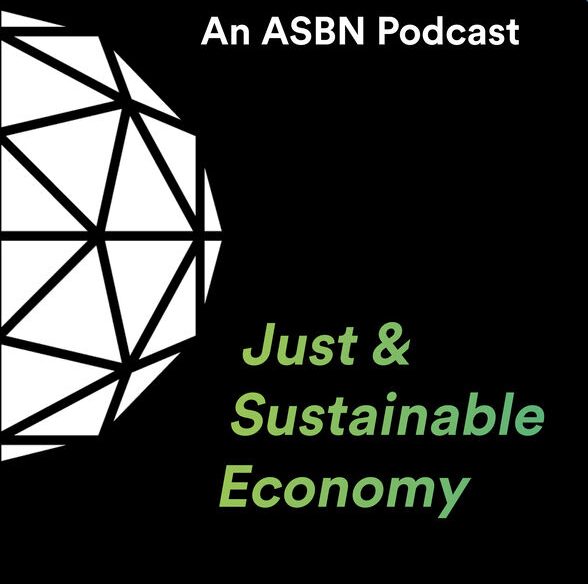 ASBN awarded a grant from The Skoll Foundation
ASBN has been awarded an unrestricted grant from The Skoll Foundation to support our continued work and development. Founded by Silicon Valley entrepreneur Jeff Skoll in 1999, The Skoll Foundation catalyzes transformational social change by investing in, connecting, and championing social entrepreneurs and other social innovators who together advance bold and equitable solutions to the world's most pressing problems. Commenting on the grant, David Levine, ASBN president said, "We are honored by and grateful for this grant and look forward to fulfilling the expectations of the Skoll team in pursuit of a more just, inclusive, and sustainable economy." To learn more about the Skoll Foundation visit www.skoll.org.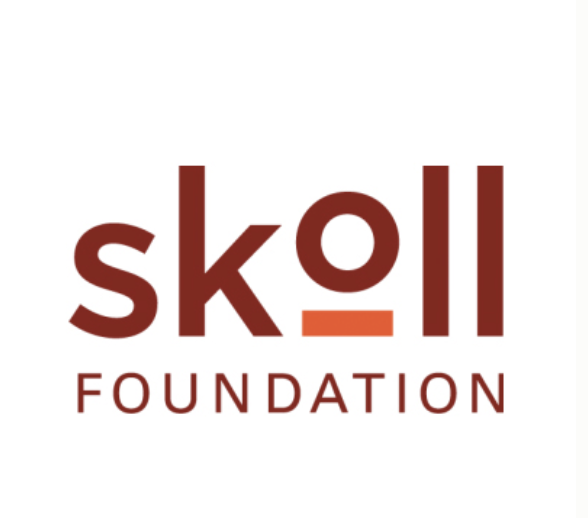 Zero Waste Campaign
380 million tons of plastic are produced every year and about half of that is single-use plastic. This is highly damaging to our environment, wasteful, and is a threat to our health. There are policies currently being proposed and considered by Congress and state legislators to curb this toxic waste. ASBN will be tracking the progress of these policies at both the federal and state level. Please join in by using our example script in order to call or email these legislative primary sponsors listed within the script. The circular economy working group will be discussing this on February 16th at 1PM EST. Let's find alternatives to plastic together.
CLICK TO TWEET: I'm standing up against plastic and I contacted key legislators in the fight against plastic. Have you? #ZeroWaste #NoPlastic
Working Group Updates
Corporate Transparency & ESG Disclosure:
The January 12th meeting of this group featured a discussion of 'Revolutionizing ESG from the Board Down,' a conversation between Michael O'Leary (Managing Director, Engine No.1) and Jeffrey Hollender (CEO, ASBN). Engine No. 1 is an investment firm purpose-built to create long-term value and bring common sense back to capitalism. Last May, Engine No. 1 shocked the fossil fuel industry when Exxon-Mobil shareholders, frustrated by weak returns and the U.S. leader's flagging attention to climate concerns, elected three of its four nominated directors to Exxon's board. Investors said the fund's small budget could become a template for low-cost proxy contests. Check it out here.
The next meeting is on February 9th @ 3PM ET and our guest speaker will be Kaya Axelsson, Net Zero Policy Engagement Fellow with the Environmental Change Institute. If you're interested to join, please reach out to arv@asbnetwork.org.
Livable Planet:
On Feb 10th at 1 PM EST, the Livable Planet Working Group will be talking with Noah Oppenheim, leader of the Businesses for Climate and Conservation Action initiative, about policy initiatives. If you haven't already registered for the meeting, you can do so here.
Regenerative Agriculture and Justice:
This month was Part 2 of the Regenerative Agriculture and Justice Working Group's speaker series on the Farm Bill and 2022 Policy Priorities. You can view the presentations from The Federation of Southern Cooperatives/ Land Assistance Fund, The National Family Farm Coalition, and EarthJustice here. If you also missed part 1, here is the recording of presentations from Kiss the Ground, Green America, and The Farm Worker's Association of Florida. The working group's next steps are to formulate and vote on their policy priorities and strategy. If you are interested in joining that process, please email Colton Fagundes, cfagundes@asbnetwork.org.
Circular Economy:
The Circular Economy Working Group met this month with guest speakers Jordan Wells (Advocacy Director for National Stewardship Action Council on California legislation), discussing California's zero waste initiatives, Renee Sharp (Safer States) discussing extended producer responsibility, and Natalie Kra (OSC2) discussing the OSC2 Zero Waste Campaign. For more information on the campaign, visit the website.
The next meeting will be Feb. 16 at 1p ET.
Businesses for Conservation and Climate Action (BCCA):
BCCA had its monthly network meeting focusing on co-management and its applications in different indigenous-led conservation efforts. The meeting featured guest speakers Lycia Maddocks (Political Director) and Kim Pate (Vice President) of NDN Collective, who provided an overview of co-management and their work. To learn more about BCCA, visit the website.
Look for the latest information from ASBN Working Groups on our website and in upcoming issues of Policy Update.
On January 7, Supermarket News talked about ASBN's climate and energy working groups on our efforts to elevating climate change initiatives. Read the article here.
On January 17, West Virginia Gazette Mail posted an article talking about ASBN's campaign for voting rights with Jeni Burns Riser, owner of Ms Groovy's Kitchen. Read the opinion article here.
Fluxus (Core)
Founded in 2013 in New York City, Fluxus LLC is a privately held construction technology company, committed to Sustainable Way of Building to improve quality of life through a new way of delivering affordable, energy-efficient and healthy homes across the economic spectrum.
The company pioneers Smart Methods of Construction (SMC) Powered by Digital Transformation that leverages networks of global partners and innovations in advanced building materials, smart city and connected building technologies, next-generation networks, industrialization and digitalization of construction, where measurable ESG metrics are woven into the value chain for creating new structures.
HigherRing (Core)
HigherRing, a proud certified B Corp and member of 1% for the Planet, specializes in savvy onshore operations supporting companies that want coached and managed expert people resources without the headache.  Need a small amount of help each day or full call center or operations team?  Their model may be for you.  
Asarasi (Community)
Their mission is to protect rapidly eroding groundwater resources by promoting the use of sustainable and renewable plant-sourced water within the CPG and bottled water industries.
Profit Reimagined (Community)
Profit Reimagined believes in business for good, not for the benefit of owners and shareholders alone. Together with you and their partnership with B1G1 and 1% for the Planet, they create a better world for people and the planet.
Kate Troll (Community)
Kate Troll is an Alaskan writer who unites conservation, politics, outdoor adventure, and love of wild landscapes into speaking, nonfiction writing, and columns. Her themes include climate change, constructing solutions to divisive issues, and rejoicing in the wonder of the natural world. 
Fennel Markets (Community)
Fennel believes it should be easy for people to support companies that share their values, so they are working to develop a product that helps investors learn more about what companies stand for. With these tools, people can invest in line with what they believe in, and can help shape the world they live in.
Village: (Community)
VILLAGE believes in learning through curiosity. We are a hybrid social venture that helps cities develop their local markets for out-of-school education so that every child can access the community as the classroom.
Member & Staff News
Welcome ASBN interns!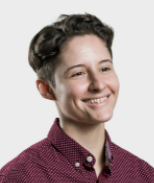 Lindsay Brand served in the U.S. Navy as an Arabic linguist for almost 10 years. She recently transitioned out of the military and now works part-time as a strategist at a local creative agency and as a development intern at ASBN. Academically, she is pursuing a master's degree in Sustainability Leadership at Arizona State University. Additionally, Lindsay was chosen to be a part of GreenLight Solutions' Sustainability Project that will collaborate with the Mtuli Foundation and focus on determining feasible, eco-friendly cooking alternatives for the Karonga, Malawi, Africa community.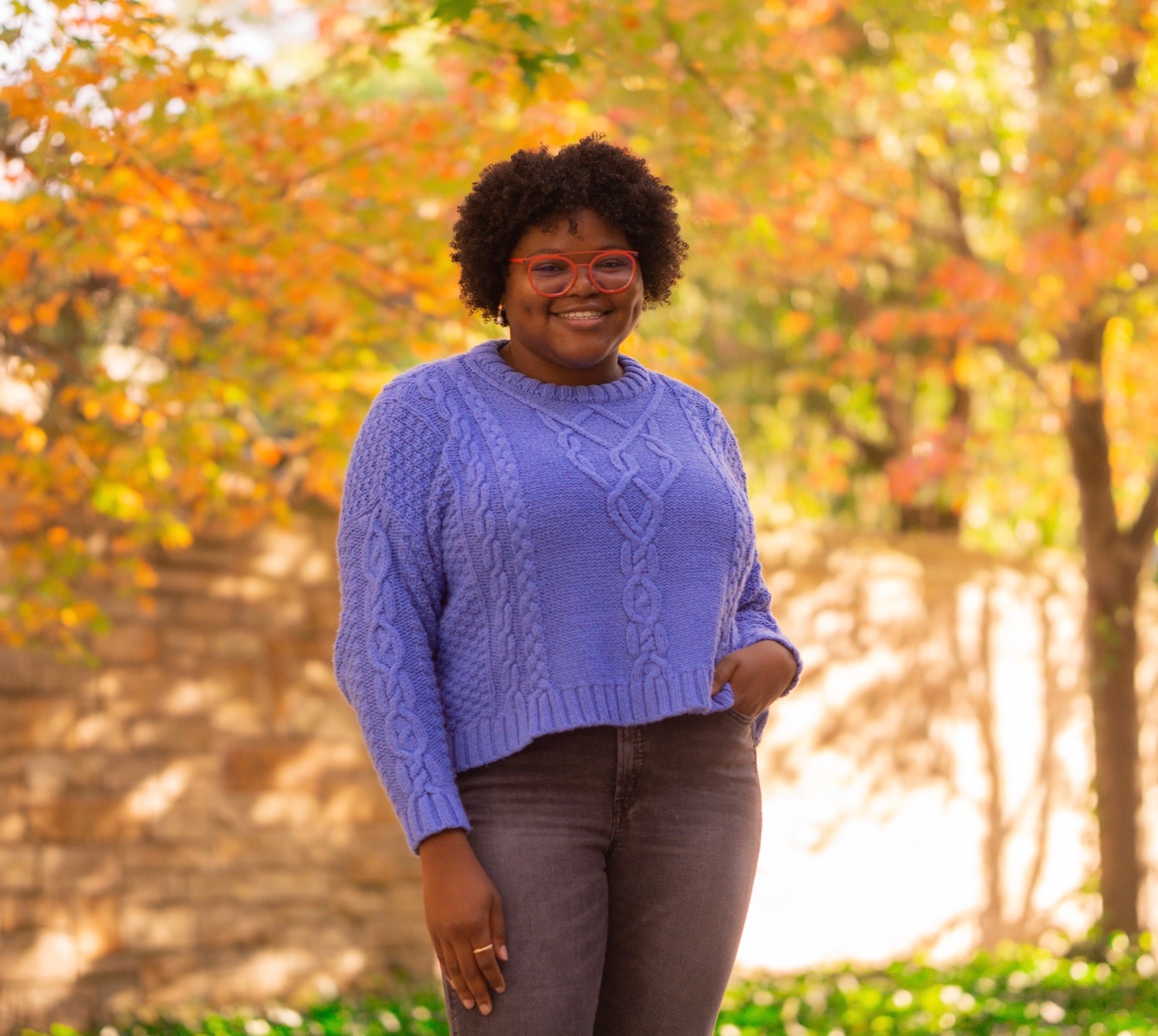 Kennedy Bennett is a senior at Yale studying History. She is originally from the Charleston, South Carolina area where she interned for Joe Cunningham and Jaime Harrison's congressional campaigns. At Yale, Kennedy served as the Vice President of the Yale College Democrats and student in the Brady-Johnson Program in Grand Strategy. Upon graduation, she will return to Bain & Company as an Associate Consultant. In her free time she enjoys baking, visiting art museums, and exploring local shops and restaurants.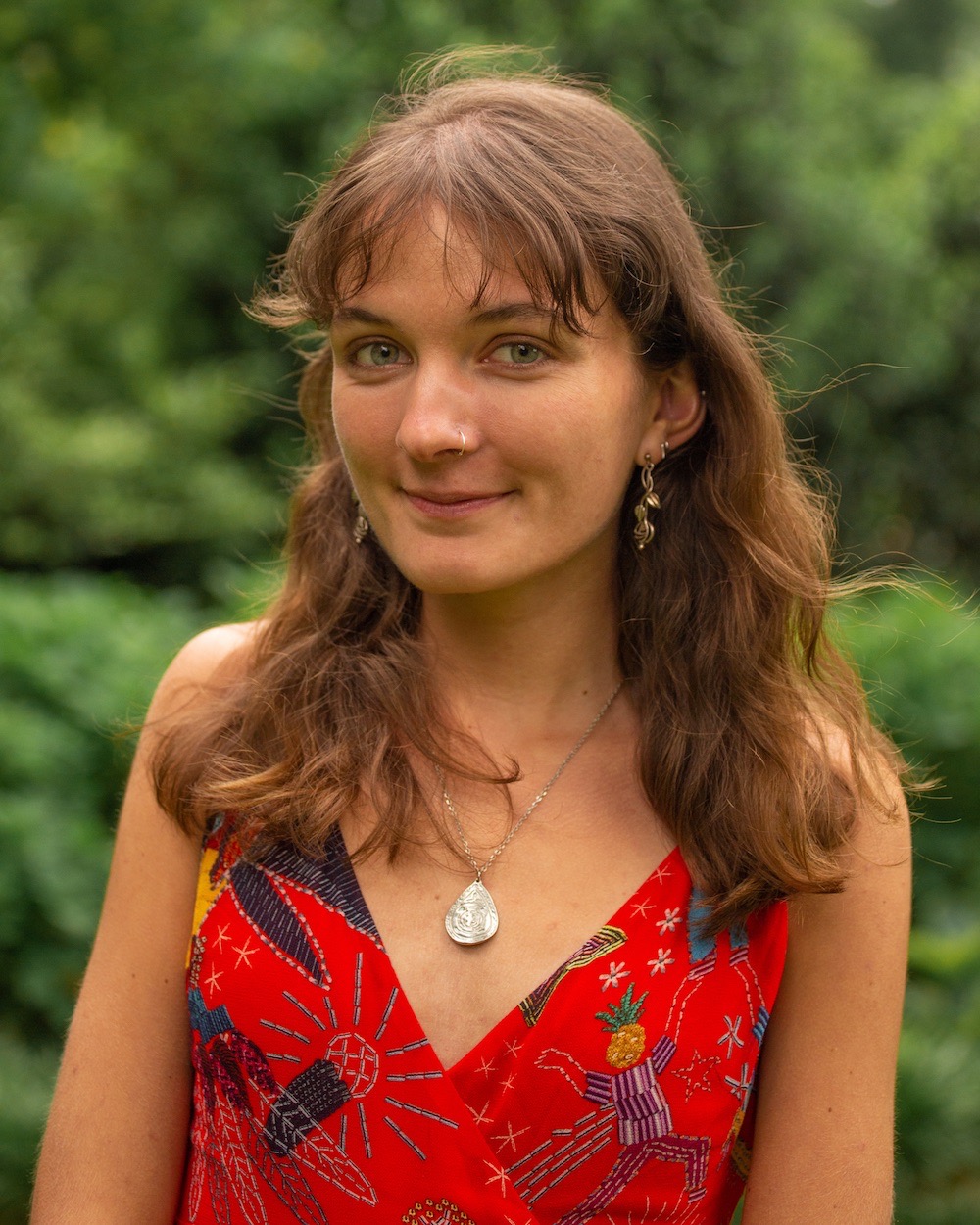 Kate Pitts is a recent graduate of the University of Alabama, where she earned a B.A. in Anthropology and a B.S. in Conservation Ecology. She has five years of interdisciplinary research experience and is skilled in spatiotemporal analysis. Her research interests lie at the intersection of sustainable livelihoods and equitable, ethical conservation efforts. Kate will start graduate school in the Fall of 2022, where she will study indigenous land management and community-led conservation efforts. After which, she hopes to work as a political ecologist, creating and implementing holistic conservation policies that effectively address human environment interactions.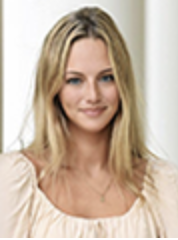 Samantha Vazquez is in her senior year of college pursuing a degree in public relations with a minor in psychology at Penn State University and serving as ASBN's communications intern this winter. Samantha is passionate about creating necessary change through sustainability marketing and policy.
ASBN Member News
W.S. Badger Company: W.S. Badger Company Unveils Brand Refresh  
Avocado Green Brands: Check out their 2021 Impact Report
Case Medical: Check out Case Medical's latest blog on Choosing the right Cleaner for the Process
Green Project: Green Project Technologies, a SaaS-based ESG accounting platform serving private markets and supply chains, closes over $1.8mm in Seed Funding
Naturepedic: The CEO of Naturepedic was quoted in this radio story about why businesses support voter protection legislation.
ECOS: ECOS® Expands Its Climate Positive Impact With New LEED Zero Certification
Membership Interview with Chris Wirth, Vice President of AMP Robotics
Why is sustainability important to your business?
Our mission at AMP is to enable a world without waste. Extracting natural resources for all the things we consume accounts for half of global greenhouse gas emissions; recycling helps preserve energy and lower carbon emissions. The material recycled annually today in the U.S. saves the equivalent of 410 million tons of GHG emissions—that's equivalent to the amount of energy used in 43 million homes in one year, according to the Institute of Scrap Recycling Industries (ISRI). With our application of AI, robotics, and data capture, we're aiming to boost that recycling rate, along with the emissions impact. 
 
Plastics, metals, and paper all have real value. The problem is that the cost of sorting erodes that value and creates a disincentive for recovering materials. If you reduce the cost of sorting, the economics of recovery become sustainable for all of those materials and a natural incentive to capture them emerges. Our technology is both lowering the cost of sorting and increasing recycling capacity to levels of productivity beyond what has been historically possible, which we believe will help recycling achieve the recovery rates needed to meet recycled feedstock demand and compete with virgin materials. 
 
How do you realize your vision for sustainability/what successes can you point to?
We pursue our mission by building and deploying AI-guided robotics systems and innovating other applications of AI that expand new categories of facility infrastructure. Our technology helps improve material quality, ensure worker safety, increase productivity, lower costs, and divert waste from landfill, while increasing overall rates of recycling and resource recovery.
 
We've experienced rapid growth and commercialization, with nearly 200 systems deployed globally, and we're proud to have many repeat customers. In terms of successes in the last year, we expanded into new market verticals, bringing our technology to leading plastics reclaimers like Evergreen, as well as geographically, with our entrance into Europe and installation of our first recycling robots in the UK with Recyco. We've also begun prototyping new automated high-diversion sortation facilities that harvest hard-to-recycle material categories and residue otherwise destined for landfill. And we continue to strengthen our AI capabilities so data collection and reporting on what is and isn't recycled can be done with high accuracy on a regular basis. We reached an object recognition run rate of more than 10 billion items annually—that's the industry's largest real-world dataset of recyclable materials for machine learning. 
 
What public policy priorities are of greatest importance to you at this time and why?
How Extended Producer Responsibility (EPR) legislation for paper and plastic packaging is developed and rolled out is one of our top priorities. We believe it will help all stakeholders in the recycling value chain manage these materials in a more environmentally responsible way, as well as incorporate the latest technology to meet the goals of intended policy and compliance.
 
How does being part of ASBN help you to fulfill your goals?
We help businesses, governments, and NGOs achieve higher recycling rates and supply greater volumes of post-consumer recycled content. We apply advanced technology and systems to redirect what was once a contaminant or problematic material destined for landfill to a path toward recovery and reuse. Our participation in ASBN keeps us well connected to the policy developments, working groups, and other stakeholders to accelerate our efforts toward more sustainable materials management.
Upcoming Events
On February 2, ASBN will be holding ASBN Live: Resilient Leadership: Tools to Manage Stress, Anxiety and Uncertainty in Yourself and Your Team to Be a More Effective Leader. Register here.
On February 9, ASBN will be holding ASBN Live: Investing in the Spatial Practice of Democracy. Register here.
On February 16, ASBN will be holding ASBN Life: WALDEN MUTUAL BANK: Seeking the First New Mutual Bank Charter in a Generation. Register here.
American Sustainable Business Network
712 H Street, NE, PMB 42, | Washington, District of Columbia 20002
202-660-1455 | info@asbnetwork.org